STILMA has four production sites in the Emilia Romagna region of Northern Italy and is part of a group which includes: Interacciai, Tubimec, Modena Centro Prove.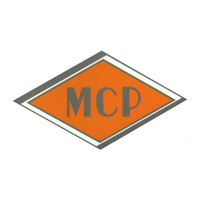 INTERACCIAI S.p.A
Interacciai is one of Europe's leading special steel distributors and serves the mechanical engineering industry from its 22 warehouses in Italy, France, Spain and Poland.
A wide range of products in bars and tubes including: hot rolled material, cold finished material, heat treated grades, steels for forging, quenched and tempered grades, case hardening steels and stainless steels.
TUBIMEC S.r.l.
Tubimec is a key player in the steel industry, ensuring customers' needs remain a top priority and guaranteeing a rapid and reliable service. The company is specialised in the distribution of seamless and welded steel tubes and pipes for all applications, offering a rapid and precise cutting service.  With a focus on International market developments Tubimec is committed to investing in new technologies, remaining at the forefront in the industry.
MODENA CENTRO PROVE S.r.l.
Modena Centro Prove S.r.l is a testing laboratory which operates in the field of chemical analysis and technology services. Founded in the mid-1980s as the testing laboratory for the steelworks Acciaierie di Modena, it subsequently became an independent third party testing lab following the closure of the steelworks. Modena Centro Prove is accredited by Accredia.